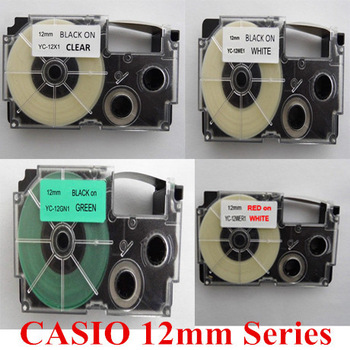 Casio XR-12GN1
Product Code:
Casio XR-12GN1
Company:
casio
Status:
call 9717122688
Product Description :
Casio XR-12GN1 selfadhesive and supplied either as diecut (presized) or for those user who wants more flexibility on label size the continuous label tapes offer the ability to vary the label length from the page set up in the software.
Key Features :
This standard labeling tape come in wide variety of colours. using labels color-coded according to the objects to be labeled or their purpose makes it easy to organize and manage things.
Size & Color: 12MM, BLACK on GREEN
Length: 8 Meter
Compatible with:
Casio KL-G2 Label Printer
Casio KL-7400 Label Printer
Casio KL-820 Label Printer
Casio KL-120 Label Printer
Casio KL-60 Label Printer
Technical Specifications :