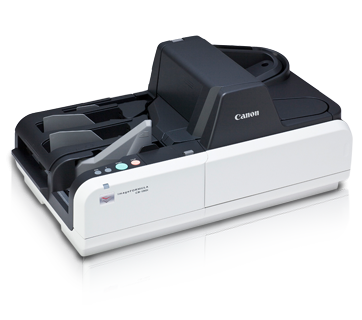 Canon CR 135i
Product Code:
MI135CS
Company:
Canon
Status:
call us 9717122688
Product Description :
This high-speed digital cheque scanner boasts of superb MICR OCR capabilities in a sleek
Technical Specifications :
High speed cheque scanning
Fast is the most appropriate way to describe this cheque reader. Capable of scanning at speeds of 135 / 190 cheques a minute, it will be a breeze to pare down your cheque pile, increasing your productivity.
Smooth document feeding
Designed for high volume output, handling loads up to 250 cheques at one time. With a document feeder that is intended to handle batch scanning smoothly and reliably, jam-free scanning is ensured. Users can also adjust the feed mechanism to accommodate different thickness of cheques.
Precise MICR reading
Accuracy is paramount in the cheque scanner domain. This mighty scanner reads the MICR line with a high precision Canon magnetic reader, ensuring cheque information is not compromised. It can also read simultaneously with OCR software.
Built-in 4 line imprinter
4 lines of endorsement information can be printed on the back of cheques as they pass through the scanner. Maximum character length is 48 characters.