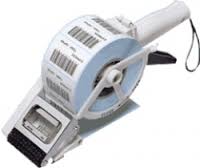 APF -60
Product Code:
APF-60
Company:
Label Applicator
Status:
In-stock
Product Description :
Towa Label Applicator APF-60 includes a "Slide Mech- Sensor System" to provide support for round, oval and other non-rectangular shape label, you just need to align the label in the centre to assure high performance.
Towa label applicator APF-60 is an ideal space saving device that can satisfy the needs of a variety of business such as Retailers, Logistics, Couriers, Agriculture and Fishery, Manufactures among others.
Key Features :
No feeding holes, slits or eye-marks (black marks) required on release liner.
No mechanical adjustment is needed in different sizes of labels
Different size of labels within the specifications can be dispensed and applied by the specific applicator
2-3mm gap between each label is required
Max. 100mm width label can be dispensed and applied. There is no similar tool around.
The Mech-Sensor detects a height of label from 18mm up to 60mm without any adjustment.
You can use labels in roll, printed barcode labels and rewound rolls.
Technical Specifications :