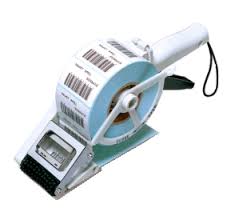 towa apn-60 label applicator
Product Code:
APN-60
Company:
Label Applicator
Status:
call us 9717122688
Product Description :
The APN-60 Hand Held Label Applicator can apply preprinted pressure-sensitive labels from 0.98 - 1.96 (25-50mm) wide. It features a Mech-Sensor combined with a sensor that automatically detects labels of different strokes to eliminate the need for manual alignment when you load labels.

And for pre-encoded RFID tags, this unit has been specially designed to apply the tags without damaging the RFID inlays. These handy applicators employ an exclusive label edge detector that automatically senses the leading edge of the label to ensure accurate dispensing. In addition, all three applicators can dispense any type of label or RFID tag without the use of a special liner tool, cartridge or cassette.
Technical Specifications :