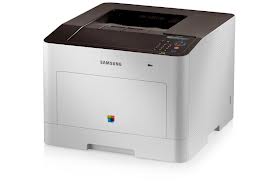 Samsung CLP-680ND
Product Code:
MI680NDSLP
Company:
Samsung
Status:
In Stock
Product Description :
The CLP-680ND you can increase your entire workgroup's workflow with a range
Key Features :
Samsung's unique ReCP (Rendering Engine for Clean Page) Technology improves the overall quality and vibrancy of your colour printing, ensuring every printout looks perfect. It automatically sharpens the focus of both graphics and text, while solid objects are overlapped to eliminate white gaps.Some days it seems like the printing never ends. With the CLP-680ND\'s 533MHz Dual CPU, and 512MB standard memory (expandable up to 1GB) you can be sure that this printer will handle the entire load of your workgroup\'s need.If you want to print or copy onto heavier weights of paper, you can. Weights of up to 220g/m² are handled with ease through the 50 page multipurpose tray as well as the 250 page standard cassette. Plus, with the optional 520 sheet second cassette you can increase your total paper input capacity to 820 sheets. That way you can also use up to three different media types without the need to waste time changing paper.
Professional colour printing made easy for you
With the CLP-680ND you can increase your entire workgroup's workflow with a range of easy-to-use features and ingenious time-saving support software that helps free you to work smarter and faster.

* Easy Operating Panel
With the CLP-680ND\'s two line liquid crystal display and intuitive 5 key compass navigation you can control the device\'s status, browse the menu and access each unique feature with ease.
* Convenient USB printing
Print documents directly from the printer, without the need of a computer, via a front-facing Direct USB slot located just below the operating panel.
* Secure, confidential printing
If you need to print sensitive data through your printer, you can relax. You can now ensure personal print jobs remain personal. Just enter a password, and you can retrieve a print job at your convenience, away from any prying eyes. And with the integrated numeric key pad it\'s easier than ever!
Technical Specifications :