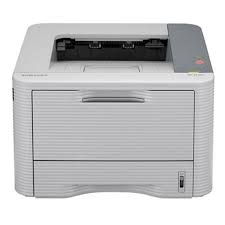 Samsung ML-3110D
Product Code:
MI3310SP
Company:
Samsung
Status:
In-Stock.
Product Description :
When you choose a printer for your business – you want to know that you're making the
Key Features :
When you choose a printer for your business – you want to know that you're making the right choice. You want a printer that not only provides exceptional print quality – but delivers value too. Because the Samsung ML-3310D is so simple to use it does just that. Simple paper handling means that you can print on a wide range of papers and card stock – delivering professional results every time. And simple technology keeps paper jams at bay – and your teams focussed on their jobs. Simple to use and maintain, the Samsung ML-3310D effortlessly combines high performance with outstanding productivity and versatility. Perfect for the busy office - perfect for you.
Just one touch of the ECO button selects the toner save mode. And if you want to do more, administrator can customise the ECO settings to also convert your printouts to two or four pages per sheet, as well as print in duplex as standard. And it doesn't stop there. With the unique Result Simulator you can see exactly how much CO2, electricity and paper you have saved with the settings you've selected. Giving you real insight into the positive impact the Samsung ML-3310D is having on your costs and the environment too.
Technical Specifications :
Quit spending your life waiting by the printer. The ML-3310D's industry-leading first page out time will have your first high-quality print in your hands in 8 seconds from ready mode. With its rapid 31 page-per-minute print speed and professional-grade resolution, you'll get print shop quality in the convenience of your own office. The only problem? What to do with all that new found time.
Looking for bigger performance from a compact printer? Think smaller. Measuring a ultra compact 366 x 368 x 240.6mm, the Samsung ML-3310D has a smaller size than any other monochrome laser printer on the market. It easily fits onto any size of desktop while leaving plenty of room for you to get your work done. But don't let the ML-3310D's ultra-compact size fool you: this is one featherweight who's ready to take on the heavyweight contenders any day.
The ML-3310D lets you choose the right consumables option which you can afford. Toner cartridges are available in cost-effective standard-yield 2,000-page version and high yield 5,000-page version which provide a lower cost per page and require fewer replacements.