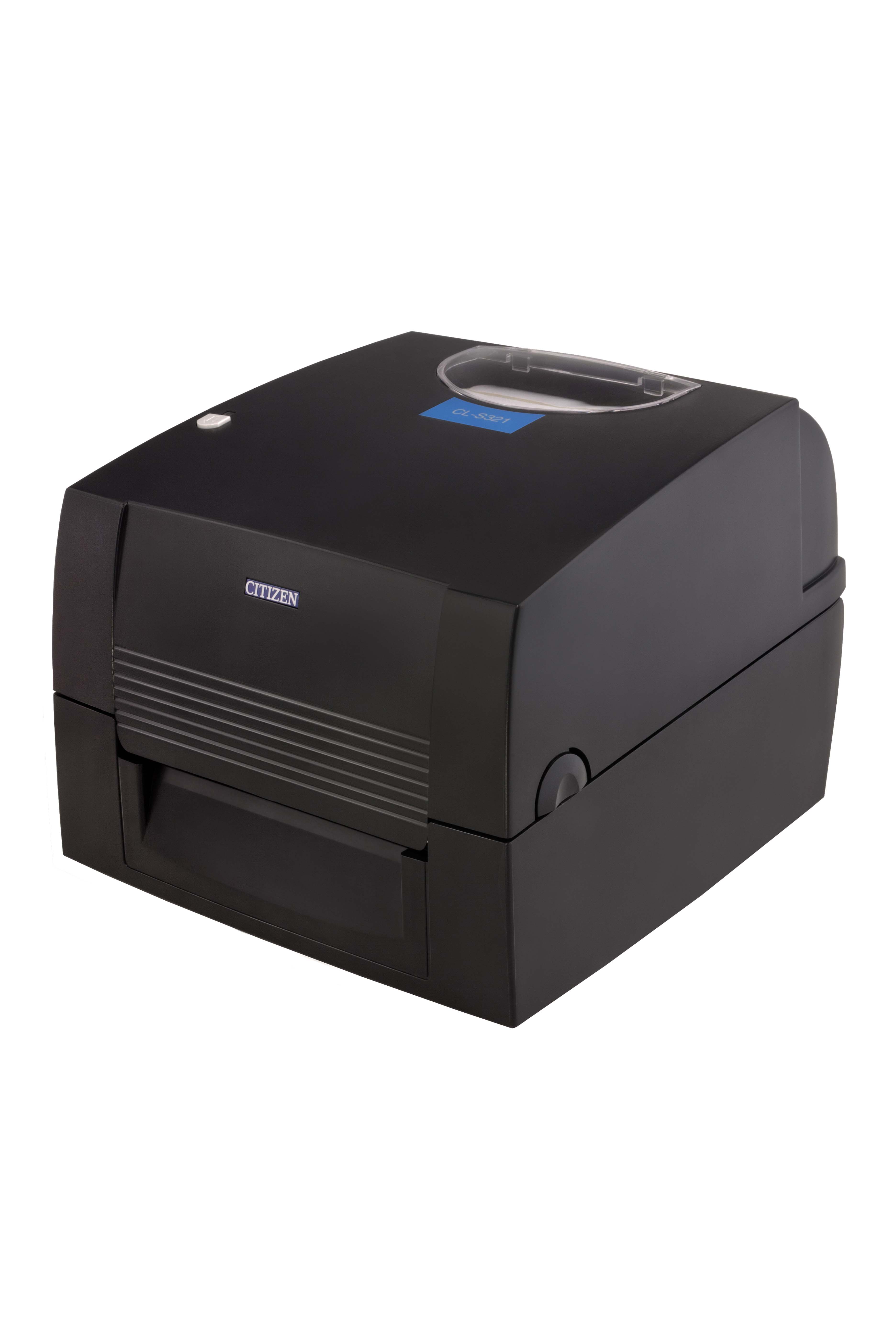 Citizen CL-S321
Product Code:
S321
Company:
Citizen
Status:
In stock
Product Description :
The CL-S321 is compact and affordable, making thermal transfer printing easy and friendly. Fully EPL2 compatible, the CL-S321 is very easy to use, while replacing and integrating into legacy printer applications. Available in either USB & Serial or USB, Serial and 10/100 Ethernet, the CL-S321 covers your common interface requirements.
Key Features :
The CL-S321 is an easy-to-use, value-based printer that delivers dependable day-to-day output.  The printer offers EPL2 compatibility, so you can just plug and print with existing applications, and provides not only Ethernet but also RS-232 and USB interfaces. With this robust, reliable unit you can invest less time in printer maintenance, training and support and more time in building your business.
Prints at 4-inches per second
Single button operation

Front exit - prevents damage from moisture or foreign objects

Variable paper width - 1 inch (25.4 mm) – 4.6 inches (118.1 mm)

Fast print out - 4 inches per second (100 mm per second)
Technical Specifications :
Print Method
Thermal Transfer/Direct Thermal
Print Speed
4 inches per second (102 mm/s)
Print Width
4.25 inches (108 mm)
Resolution
203 dpi (8 dots per mm)
 
Media Characteristics
Media Roll Diameter
5 inches (127 mm) diameter, 1 / 1.5 inches (25,4 mm / 38,1 mm) core
Media Sensor
Fixed label gap and black mark
Media Thickness
0.003 to 0.008 inches (0.06 to 0.2 mm)
Media Width
1 inch to 4.64 inches (25.4 mm to 118 mm)
 
Performance Characteristics
Case Style
Hi-Open™
Interface
USB (version 2.0, full speed)
Mechanism Style
Self-contained
Memory
64KB Flash, 16KB SDRAM
 
Software
Driver / Utility
Supporting XP®, 2003, 2008, Vista™, 7, 8
 
Physical Characteristics
Dimensions (W x L x H)
8.8" (224 mm) x 10" (254 mm) x 6.7" (170 mm
Weight
5.5lbs (2.5 Kg)
 
Options
Warranty
2 Years for Printer; 30 Kms/6 months on head