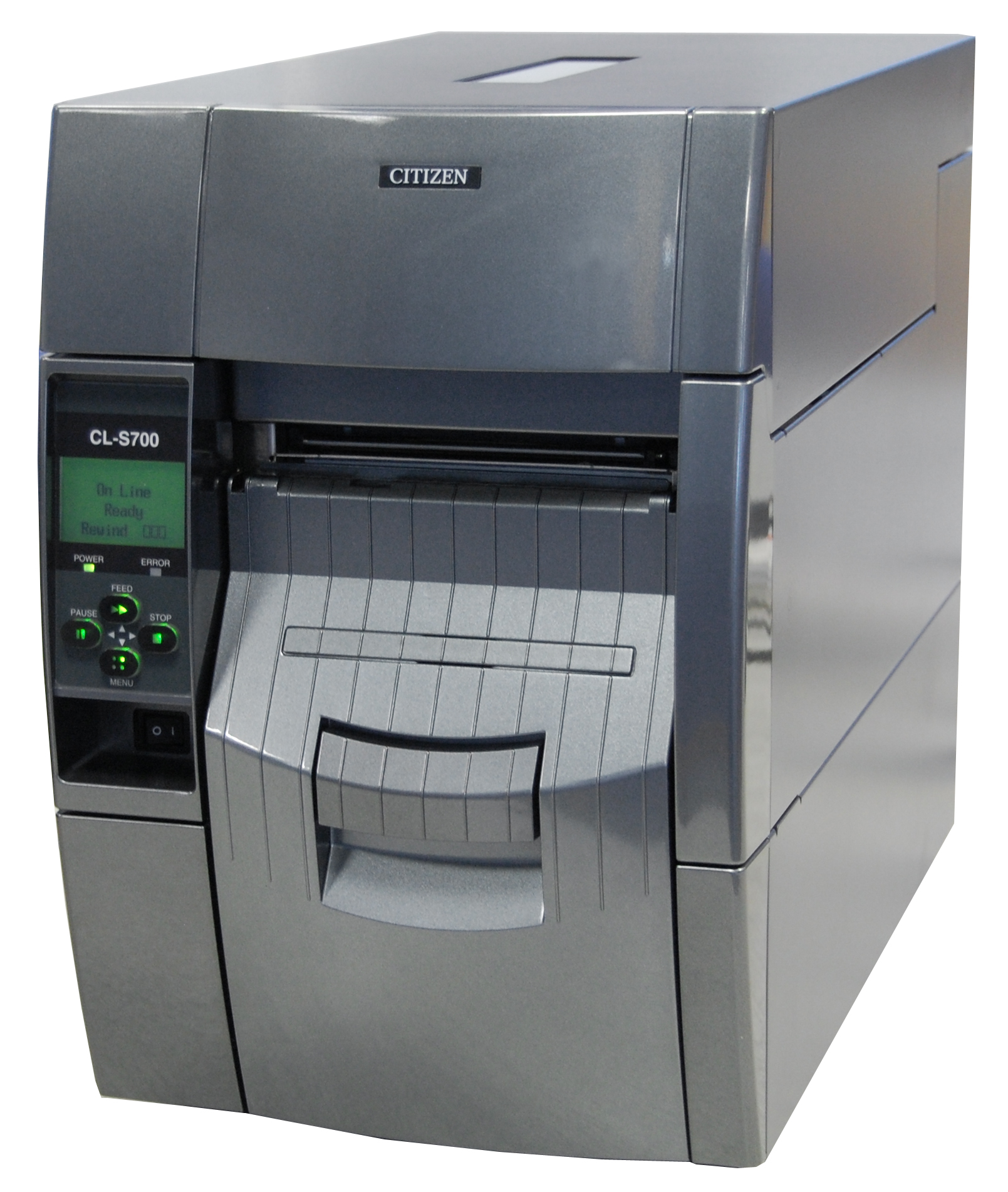 Citizen CLs700R
Product Code:
cls321
Company:
Citizen
Status:
call us 9717122688
Product Description :
The CL-S700R and CL-S703R (300dpi) are part of our CL-S700 series with the added internal peeler and rewinder.The CL-S700 Series are designed for ease of use; the metal mechanism opens vertically to a full 90° to allow for easy ribbon access, while integrated ribbon control and positioning support precision printing on even small or specialist media.
 
The CL-S700R Series also come with the option to print in both direct thermal and thermal transfer modes.
 
Key Features :
Citizen CL-S700
Citizen CL-S700 series is built with durability and ease of access in mind. Featuring a large, programmable front LCD control panel and a revolutionary Cross-Emulation control board that allows the printer to switch from Datamax to Zebra emulations at the touch of a button, the CL-S700 is designed for years of service. The CL-S700's front-loading rewinder option is unique in the industry. All rewinder loading and unloading is accomplished from the front of the unit. Ribbon and media loading is equally quick and easy with a Hi-Lift metal mechanism that opens to a full 90 degrees allowing for easy access to the ribbon and media path
The Citizen CL-S700 is also known as the Citizen America CL-S700.
Technical Specifications :
Specification 
Front exit - prevents damage from moisture or foreign objects
Variable paper width - 1 inch (25.4 mm) – 4.6 inches (118.1 mm)
Durable design - Citizen's proven Hi-Lift™ all-metal mechanism
Paper thickness up to 0.250mm
Ultra fast print out - up to 250mm per second (10 inches per second)
Backlight LCD control panel for easy configuration
Very large media capacity - holds rolls up to 8 inches (200 mm)
Wide range of ribbon options - Uses up to 450 metres inside and outside wound ribbons
Front Loading Rewinder for easy rewinding of the backing paper when printing in peel mode or when printing batches of labels.
Hi-Open™ case for vertical opening, no increase in footprint and safe closing.
Low space requirement - integrated power supply enables clean work station
No more unreadable labels - the ARCP™ ribbon control technology assures clear prints.