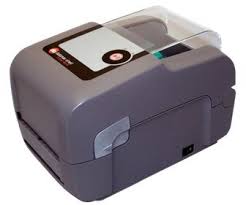 Datamax E-4204B MIII
Product Code:
MIE4204BBP
Company:
Datamax
Status:
In Stock
Product Description :
The E-Class 4204B Mark III is a family of compact desktop printers that are designed to have all the features of good barcode printers and in a reasonable price. Datamax printer provides the value for the money.
Key Features :
The E-Class Mark III is a family of compact desktop thermal printers that are designed for a wide variety of industries and applications that require a reliable and cost effective barcode printer. Datamax-O'Neil applied its industrial printer expertise to provide customers with an entry level printer that has the features and reliability normally found in more expensive printers.
Technical Specifications :
The E-Class Mark III is affordable to own, easy to use and economical to operate.We've made the E-Class Mark III thermal barcode printer easy to use with quick loading media and an interactive LCD screen. Users will also notice a substantial reduction in their daily operational costs thanks to the E-Class Mark III's larger media and ribbon roll capacity. The E-Class Mark III is one of the best values on the market. It is competitively priced with a proven design and reliable performance that will continue to operate long after other barcode printers have failed.