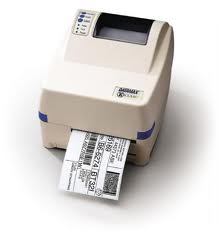 Datamax E-4205E
Product Code:
IBCE4205BP
Company:
Datamax
Status:
In-Stock
Product Description :
The E-Class MarkII thermal bar code printer is  designed to  handle the requirements ranging from a small scale to a large scale as in the hospitals, inventory, shops, shipping counters and other types of the businesses. printers are available in both thermal transfer and direct thermal methods.
Key Features :
The E-Class Mark II thermal bar code printer family is designed to be the printer of choice when value, performance and features are the primary printer requirements. The E-Class Mark II Family consists of the E-4205e and E-4304e printers. E-Class Mark II printers are capable of printing a wide variety of labels in applications ranging from small office shipping requirements to compliance and general purpose product identification labels and tags. Hospitals, medical laboratories, automobile service shops, shipping/mail centers, and inventory stock rooms are all typical examples of the types of businesses that can benefit from using the E-Class Mark II printers.
Technical Specifications :
And with PDF417 and MaxiCode 2D bar code capabilities, the E-Class Mark II can print complex transportation symbols and label formats. Printers are available in both Direct Thermal or Thermal Transfer configurations and are available with an options list developed to suit virtually any low- to medium volume label printing application.