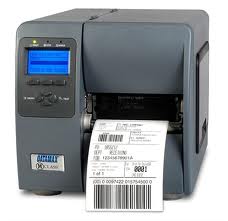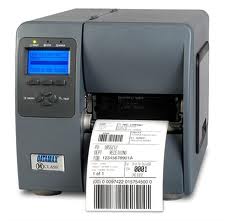 Datamax M-4206
Product Code:
IBCM4206BP
Company:
Datamax
Status:
In-Stock
Product Description :
The M-Class Mark II thermal barcode printer is a compact size  industrial printer that fullfills the need of the industrial environment which provides the standard features with lots of flexibility. The printer is made of solid heavy steel cast which offers robust, reliable performance and good looks.
Key Features :
The M-Class Mark II thermal barcode printer is a compact industrial strength printer series that offers the power and performance required in industrial environments, the reliability demanded in commercial applications and a small footprint when space is a consideration. It combines powerful standard features with a variety of flexible options to meet the broadest possible range of applications. The solid die-cast metal construction, large graphical display and modular design set the M-Class printer family a step above its competitors. The printer's solid cast metal chassis and durable steel cabinet offer rugged and reliable performance. The easy-to-use graphical display makes navigation through the menus quick and simple for any level user. The modular design offers the flexibility to quickly replace parts in the field or install options to meet changing business requirements.The M-Class offers the best features and performance in its class.
Technical Specifications :
Direct thermal printing of bar codes, text, and graphics on demand and batch printing. Thin film printhead with IntelliSEAQ™ (Sequential Energy Adjustment for Quality). Die-cast aluminum frame.Datamax Programming Language (DPL). 32bit multi-tasking DragonBall® Processor, (M-4206 100Mhz; M-4210&M-4308 150Mhz). 8/16 MB (M-4206/M-4210&M-4308) RAM memory. 4/8 MB (M-4206/M-4210&M-4308)Flash downloadable program memory. Serial RS-232 port, Parallel, USB. IEEE 1284 compliant bi-directional parallel port. Gap, notch and reflective top of form media sensing. 5 button 128 x 64 LCD Graphical back-lit LCD display. Configuration settings via front LCD panel menu. No dipswitches.Menus in English, French, Italian, German and Spanish. Configuration label makes set-up easy to understand. Simple ribbon and media loading.Clear window in media cover -- easy to view supplies.Media tear bar.Fan-fold media handling from bottom or rear of printer.AGFA font engine with CG Triumvirate™ scalable font.Datamax printer driver for Windows 98 and above desktop operating systems. Nine Bit-Mapped Fonts, rotatable 0, 90 180, 270 degrees. CG-Triumvirate™ scalable Font.CG Triumvirate™ condensed bold scalable font.