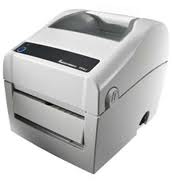 Intermec PF8
Product Code:
IBCPF8BP
Company:
Intermec
Status:
In-Stock
Product Description :
Designed to set a new standard in Industrial barcode printing, the Intermec PF8 provides a compact design nad flexible featurers with high speed and performance.Intermac is used in a number of the business and healthcare applications.
Key Features :
Available in thermal transfer (PF8t) and direct thermal (PF8d) print technology models, the PF8 is packed with features that simplify deployment and reduce the need for IT support. In particular, the PF8 now includes Intermec PrintSet, a robust configuration tool that has long proven its value across the Intermec industrial printer line. PrintSet provides an easy tool for configuring printer and network settings, downloading fonts and graphics, and upgrading firmware, saving time for both set-up and ongoing maintenance. The PF8 printers include flexible, industry standard connectivity - including parallel, serial, USB and optional internal Ethernet – enabling easy, drop-in installation in networked environments. With their compact size, common media specifications, and ESIM printer language, the PF8 printers provide an easy migration path from legacy Intermec printers such as the PC4, as well as from other desktop printers using the EPL printer language.The PF8\'s off-the-shelf compatibility and certifications with a wide range of business and healthcare software applications enables users to be up and running quickly, requiring minimal IT support.
Technical Specifications :
Ideal for customers who are new to label printing or who are making the switch from laser or inkjet printers, the easyto-use PF8 reduces training needs and trouble tickets. Its double-wall clamshell construction is durable and makes media loading (and reloading) intuitive and virtually trouble-free. Users can depend on the PF8 to consistently deliver reliable, high quality bar code output. The PF8t thermal transfer printer provides two options: a one-inch or a half-inch ribbon core. The one-inch core accommodates a larger ribbon roll (up  to 900 feet), which reduces the need for frequent replacements, minimizes downtime and enables ribbons to be shared with industrial printers. The half-inch core also holds a very large ribbon roll (300 feet).