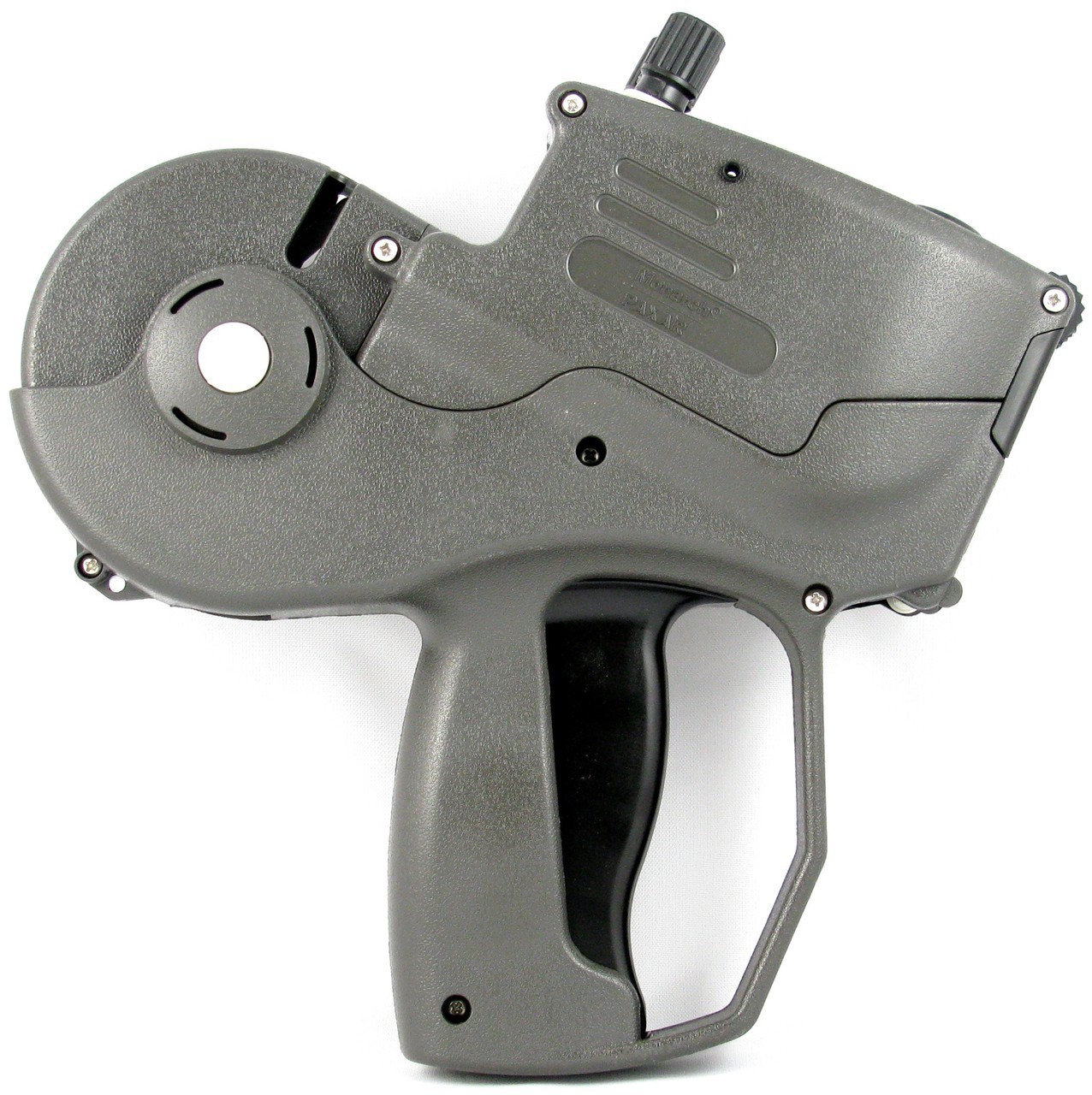 Monarch 1142 Labeler
Product Code:
Company:
Monarch
Status:
call 9717122688
Product Description :
The 1142™ Labeler has plenty of characters to print vital day-to-day information–up to 10 per line. Use the top line to print SKU, vendor and PLU codes, track dates numerically and other pertinent information in large, legible fonts. You devise your own codes for record keeping then let the Labeler work for you. The 1142™ Labeler with 10 bottom line positions, prints packaging quantities such as case, box yard and pair. Easy-to-read label formats. Raised and underlined pricing assists your associates in reading labels at the checkout.
Key Features :
Features:-
* Prints upto 20 characters in 2 lines of 10 digits each.
* Flexible marking with 20-positions print capacity.
* Easy-to-read labels for important codes & dates.
* Lower repair cost with Monarch legendary toughness.
* Handy application with easy-squeeze trigger.
* Portable, carry it anywhere.
Technical Specifications :
The easy-load design makes changing labels a snap–on average 75% less time compared to other Labelers. No complicated feed patterns. Labels flow easily through Labeler with minimal waste. Once loaded, simply dial up product price, squeeze the trigger and out feeds a crisp clear label ready to apply. The snap-in/pop-out ink rollers take 97% less time to change than other Labelers. Easy-to-change ink rollers alleviate messy ink on your hands, clothes or merchandise. Dependable The Monarch® 1142™ Labeler has minimal moving parts–less downtime. The ABS plastic used in our labeler is nearly indestructible. Tested and shown to withstand multiple impacts from being dropped a distance, up to five feet from the floor. Our ink rollers give you consistent print on every label–good quality print is no longer a big chore.
All Monarch® Labelers have a One-Year Written Warranty.