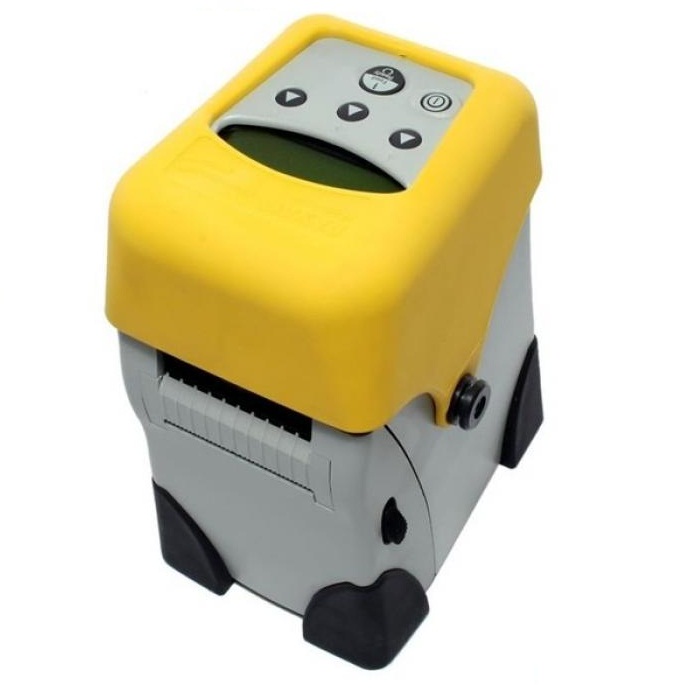 Monarch 9460 Sport2
Product Code:
MI9460SS2
Company:
Monarch
Status:
In-Stock.
Product Description :
Monarch 9460 Sierra Sport2 Portable Direct Thermal Printer for Retail and Distribution Applications
Monarch is Sierra Sport2 9460 Portable Printer provides retailers and distribution centers with quality low-cost labeling on the go. We have eliminated preprint hassles such as waiting for labels. No more hand correcting labels or pitching obsolete labels. The lightweight Sierra Sport2 printer can be carried with a hand strap clipped to a belt or worn with the shoulder strap. The Sierra Sport2 is the easiest to use portable printer on the market.
The Monarch Sierra Sport2 Printer generates crisp bar codes, alphanumerics and graphics wherever you need printed labels and tags. It makes short work of in-store re-ticketing jobs such as markdowns, returns, exchanges and transfers.
Key Features :
The Monarch 9460 Sierra Sport2 is ready for use, even under the toughest conditions. With its extremely robust design, it will reliably print your labels day-in and day-out - wherever they are needed.
Innovative Wireless Solution - From Bluetooth to 802.11 b/g wireless networking

The Monarch® Sierra SportTM is always right close by - no matter where you happen to be. This portable printer is extremely light and with its practical strap, you can easily carry it with you wherever you go. Which means: you or your staff can be present in the shop all the time, during the entire labeling process. This maximizes their customer contact and is highly time efficient.

The Monarch® Sierra SportTM is ready for use, even under the toughest conditions. With its extremely robust design, it will reliably print your labels day-in and day-out - wherever they are needed.

There are many benefits from this handy printer: It keeps you from running to and between shelf and printer, it saves you time and it will reduce markdown errors. Plus, the Monarch® Sierra SportTM is easy to handle, with a quickly rechargeable battery.

It can handle labels of different shapes and types: tags, self-adhesive labels, linerless applications, facestock, pre-cut and pre-printed labels
 •  Up to 3 ips Print Speed
 •  Up to 2\\\\\\\" Print Width
 •  5 Button Control Panel
 •  Standard or Wireless Version
 •  Multi-Line Backlit LCD
 •  Option: Bluetooth or 802.11b/g
Technical Specifications :