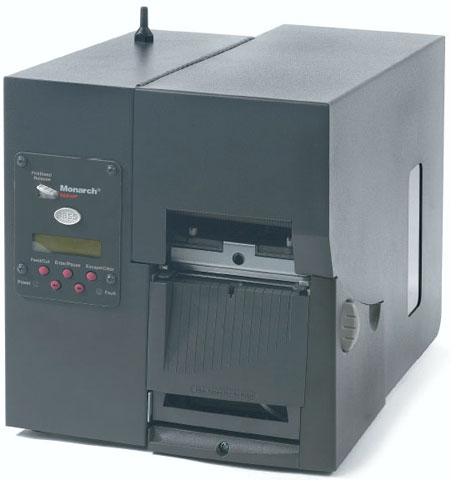 Monarch 9855 Printer
Product Code:
MI9855
Company:
Monarch
Status:
In-Stock.
Product Description :
The Monarch 9855 can be used for the majority of common applications in the supply chain including: Shipping Labels, Receiving/Routing labels, item ticketing/labeling, WIP Management, Bin Marking DC labels & hang tags, compliance.
9855 is a Leading edge solution for warehouse or distribution inventory control, Supply chain management and logistics, Tracking, 9855 is specially designed to write to RFID chips embedded in thermal direct or thermal transfer barcode labels, The printer tests the chip, writes to the chip, Then prints the human readable and barcode data.
Key Features :
The 200-meter supply rolls and 600-meter ribbons are engineered to require 31% FEWER STOPS TO RELOAD! Print heads are replaced without tools within seconds, decreasing downtime and improving efficiency. Loading is easy, intuitive and takes only seconds! The DC powered version of the Paxar 9855 can be used with Paxar\'s 9876 DC Cart to increase mobility and productivity.
• Thermal Transfer/ Direct Thermal
• 203 dpi (300 dpi optional)
• Up to 12 ips print speed
• Parallel, Serial, USB Interface
• User Replaceable Printhead
• 32-Bit, 150 Mhz Processor
• 4 MB Flash, 16 MB SDRAM
Technical Specifications :