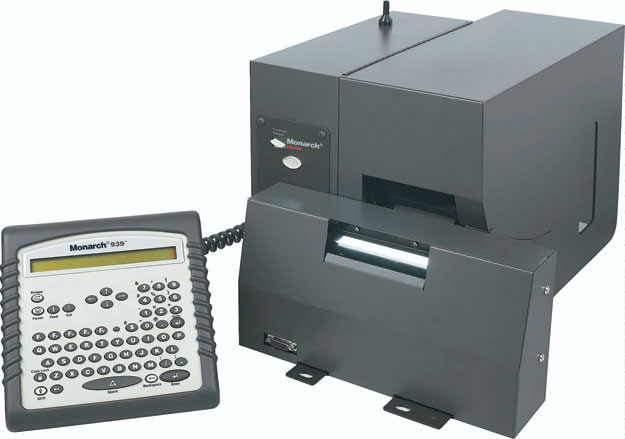 Monarch 9860 printer
Product Code:
MI9860
Company:
Monarch
Status:
In-Stock.
Product Description :
The Monarch 9860 features sub-second imaging time due to its 150 MHz processor, long ribbon and supply rolls for fewer stops to reload. It features an integrated, heavy duty knife, a rugged metal cover and an intelligent keyboard option. The knife cuts up to 10 million tags before you have to replace it!
Key Features :
M09860 - Monarch - 9860 Ticketing System - Base Model - metal cover, heavy-duty knife, 8 ips, 203 dpi, RS232 Serial, USB and parallel ports, 150 MHz, 32 bit RISC Microprocessor, 4 MG Flash, 16 MG SDRAM
Increase productivity and save money with your tag production system. There is more with this latest printer.
Tabletop printer
Thermal direct or transfer
Prints tags or labels
Operates online
Enhanced print quality
Faster images than Paxar 9850™ printer
Prints at 12ips
Optional 300dpi printing
Optional PaxarNet II Ethernet card for TCP/IP connectivity
Technical Specifications :