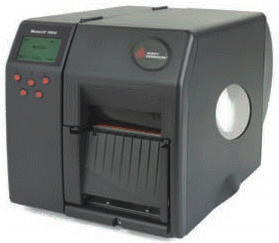 Monarch 9906 Printer
Product Code:
MI9906
Company:
Monarch
Status:
In-Stock.
Product Description :
Create printed and RFID-encoded hangtags and adhesive labels in distribution centers and retail stores with the compact tabletop Avery Dennison 9906 RFID Printer/Encoder.
The Monarch 9906 RFID is also known as the Paxar 9906 RFID.
Key Features :
The Monarch 9906 tabletop bar code printer is rugged, durable and great for distributed printing applications in tough environments. Its compact design makes it a perfect fit for crowded workbenches. Sleek, compact design and quiet operation also makes it ideal for the office or store environment.
• Thermal Transfer/ Direct Thermal
• Up to 6 ips print speed
• On Demand or Continuous
• Metal Cover Standard
• Prints Labels or Perforated Tags
• Tension Tuning Technology
• Option: External Rewind
Technical Specifications :