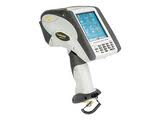 Pathfinder 6039
Product Code:
IBC6039PF
Company:
Monarch
Status:
In-Stock
Product Description :
Pathfinder is one of the most time saving and the labour cost saving product which applies all the operations together such as printing, scanning. It also improves the accuracy by eliminating the errors by itself.
Key Features :
By combining the processes of scanning, printing and applying into a unique one-piece handheld solution, the Monarch® Pathfinder® Ultra® Platinum printer helps you significantly reduce the labor hours spent on your most common marking applications. Most customers report cutting marking time by 33-50%!
Technical Specifications :
The one-piece Monarch Pathfinder Ultra Platinum printer is recognized for its unique ability to:
• Increase productivity by automating manual information transfers and decreasing marking and remarking time
• Improve accuracy by eliminating key entry errors
• Save money through enhanced productivity in four
key functions: scan, data lookup, print and apply.
Touchscreen technology allows you to operate the printer more quickly and efficiently–everything you need is on your screen! With our state-of-the-art data collection capabilities, you don't need a separate scanner–saving you money on equipment.