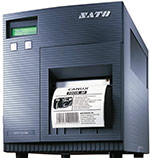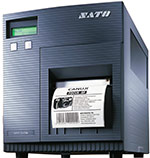 Sato CL408e
Product Code:
CL408BP
Company:
Sato.
Status:
In-Stock.
Product Description :
The new e Series of CL printers is the boom to technology in the area of Thermal label printing. These provides very high speed data transfers and label printing is very quick and easy. It can also print the labels directly from the Windows.
Key Features :
The new \\\"e\\\" Series of CL printers brings the latest in technology to the world of Thermal Label Printing. The CL\\\"e\\\" Series printers offer high speed data transmission, unparalleled processing speed and large amounts of on-board memory to quickly and easily manage any label printing requirement.The CL \\\"e\\\" Series printers set new benchmarks in label throughput. A new generation RISC processor provides high performance in label production even when printing directly from standard Windows.
Technical Specifications :
Quick Specs
• Model : CL408e/CL412e
• Print Method : Direct Thermal/Thermal Transfer
• Print Width : 4.1 inch
• Max. Ribbon Length: 450 Mtr.
• Print Speed : 10 Inches Per Second
• Print Resolution : 203/305 dpi
• Memory :32MB SD RAM & 8MB Flash
• Casing : Metal.