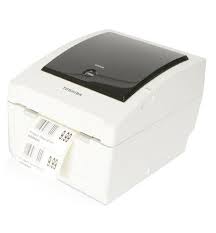 Toshiba BEV4
Product Code:
IBCEV4P
Company:
Toshiba
Status:
In-Stock.
Product Description :
For fast, on-demand labelling and ticketing direct from your desktop Toshiba BEV4 is the best choice from all the industrial barcode printers. It can print the labels and tickets very simply in a single dorect touch.
Key Features :
For fast, on-demand labelling and ticketing direct from your desktop, look no further than the trustworthy B-EV4 range from Toshiba.
With market-leading features, exceptional build quality and reliability, produce professional labels quickly and easily at the touch of a button.
Compact professional label printing
Design and print straight from a PC
203 or 300 dpi print resolution models
Slots straight into existing systems
Legendary build quality in a tough plastic case.
Technical Specifications :
Developed to fit into limited work spaces in many industries and applications, the B-EV4 is ready whenever it's required. Using the latest 32-bit Toshiba processing
technology, it gives rapid on-demand printing at speeds of up to 5 inches a second.
Design and print straight from a PC using Windows® drivers and free Bartender Ultralite software. Print tickets and labels from 25.4mm up to a market-leading 995mm.
The direct thermal model (B-EV4D) is suitable for short-term ticketing and labelling using thermal papers whereas the B-EV4T also uses thermal ribbons for more hard-wearing
items. Both types have a choice of print resolution, 203dpi for everyday uses or 300dpi for specialist barcodes and graphics.
Precision engineered, this 108mm (4.25") thermal printer has a robust double-walled plastic cover to protect the inside against dust and external damage, giving you perfect
results every time. With easy access to the printhead, paper path and sensors, paper or label rolls are loaded with ease, and the spring-loaded media holder automatically centres the paper.