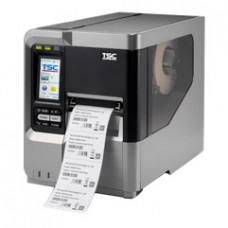 TSC MX-340
Product Code:
MX-340
Company:
TSC
Status:
In-stock
Product Description :
TSC's original entry-level TTP-243 series desktop printer redefined "performance", earning a reputation as the toughest, most durable printer in its class. Its new replacement – the TTP-243 Pro Series – incorporates the same features, plus brand-new state-of-the-art electronics, packing even more performance into an entry-level platform.
Key Features :
The MX340 Series Industrial Printer is ruggedly built for high volume, mission critical, label printing. Featuring our fastest processor ever, the MX340 Series boosts productivity with faster communications and printing speeds. The MX340 Series is ideal for applications including manufacturing, logistics, shipping, and product identification.
The new high performance MX340 Series was built from the ground up to deliver 24x7 mission critical performance. The MX340 Series features a die-cast aluminum print mechanism housed in a very strong yet lightweight cabinet. This new design results in a more durable printer that is suited for your most heavy-duty demand cycles.
Technical Specifications :
Powerful TSPL-EZ™ Printer Programming Language
TSC ships TSPL-EZ™ firmware in all its printers. TSPL-EZ™ supports three different printer languages including TSC printer language, TPLE (Translation Printer Language Eltron), and TPLZ (Translation Printer Language Zebra). TSPL-EZ™ features internal scalable True Type fonts, and a BASIC interpreter with file manager for creating powerful printer interface applications with multiple type of hosts.