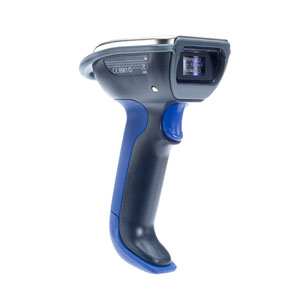 Honeywell Intermec SR61
Product Code:
sr61
Company:
Honeywell
Status:
call 9717122688
Product Description :
Honeywell Intermec SR61 scanner family of handheld bar code scanners, you benefit from snappy scanning performance in a proven form factor—resulting in a substantially reduced total cost of ownership.
Key Features :
The Intermec SR61 handheld scanner family is built for rugged applications in warehouse, distribution and industrial manufacturing, and also supports proof of delivery and point of service applications. With a high impact, virtually impenetrable housing and a solid state design, the SR61 exceeds industrial and military standards and can be counted on to perform well in harsh environments where dust, moisture or extreme temperatures are constants and operational uptime is critical.
Choose between a linear area imager or laser scan engine, both of which allow for fast scanning of virtually all 1D bar code symbologies. With both scan engines rated at greater than 200 scans per second, the SR61 linear scanner delivers the rapid performance you need for point-of-service applications. And advanced capabilities—such as support for data manipulation (data parsing)—increase scanner flexibility and helps ensure seamless integration with your existing application infrastructure.
With multiple scanning configurations, including tethered or wireless connectivity, the SR61 linear scanner can be tailored to your environment—whether this includes reading specific bar code symbologies or decoding poor quality or damaged symbols. Support for both legacy 1D bar code symbologies, as well as today's most commonly used 1D symbologies such as GS1, ensures reliable performance in your tough applications.
Technical Specifications :
Environment
Ambient Light: Works in any lighting conditions from 0 to 100,000 lux
Drop Survival: 26 drops onto concrete or steel surface from a height of 1.98 m (6.5 ft)
Humidity: 0% to 95% RH, non-condensing
Operating Temperature: -20°C to +50°C (-4°F to +122°F)
Storage Temperature: -40°C to +70°C (-40°F to +158°F)
Vibration and Shock Protection: SAE Specification J1399 Class 3 (off road vehicle)
Rain and Dust Resistance: IP54
Physical Characteristics
Length:
Tethered: 19.4 cm (7.6 in)
Wireless: 17.8 cm (7 in)
Width:
Tethered: 7.2 cm (2.8 in)
Wireless: 7 cm (2.75 in)
Height:
Tethered: 13.1 cm (5.2 in)
Wireless: 11.4 cm (4.5 in)
Weight:
Tethered: 320 gm (11.2 oz)
Wireless (without battery): 425 gm (15 oz)
Power
Battery Life: 10+ hours per full charge
Battery Type: Lithium-ion
Recharging Time: 2.5 hours for 90% charge
Power Requirements:
Tethered: 5V DC, 1.7A
Scanning Performance
Scan Engine Options:
SR61x1D - Linear Area Imager (EV10)
SR61xL - Linear Standard Range Laser (EL20)