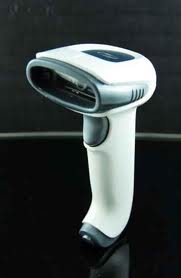 KM-101 Linear Imager
Product Code:
MIKM101BS
Company:
Indian Barcodes
Status:
In Stock
Product Description :
The KM-101 Linear Imager Scanner reduces capital and operating expenses by eliminating the need to purchase separate devices to capture images and read different barcode Motorola ogies. Remote scanner management capability further reduces the total cost of ownership, while multiple interface options makes for easy installation anywhere. Offering industry-leading performance and reliability, the KM-101 Linear Imager healthcare scanner is well-suited for a wide variety of applications that require the versatility of area-imaging technology. The scanner can be managed with other scanners within the networks from one location, making it ideal for IT managers in a healthcare setting.
Key Features :
KM-101 Long Range CCD Scanner
Scan Speed:200 scans/sec
Reading Distance:From 0mm to 250mm
scan angle:45 degree
Weight:290g
2500 pixel ccd scanner
Technical Specifications :
KM-101 Long Range CCD Scanner
Scan Speed:200 scans/sec
Reading Distance:From 0mm to 250mm
scan angle:45 degree
Weight:290g
2500 pixel ccd scanner