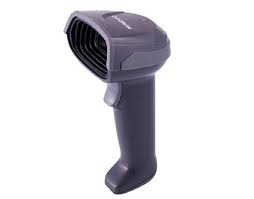 MINDEO MD 6200
Product Code:
MIMD6200BS
Company:
MINDEO
Status:
In Stock
Product Description :
The MINDEO MD 6200 high-speed barcode scanner saves time and delivers versatility, switching easily between handheld and hands-free operation. The 100-line rastering omnidirectional scan pattern lets you quickly capture codes no matter how they are presented, and high performance optics enables superior data capture on a wide range of barcodes.
Key Features :
MINDEO MD6200 2D Barcode Scanner Read barcode symbology on phone screen and High Quality 3D Scanning purpose.
- Read all major 1D and 2D barcode symbologies
- Read barcode symbology on phone screen
- Read inverse barcode symbology
- Read DPM barcode symbology
- Lifetime scratch and abrasion resistance as the exit window made by chemically tempered float glass
- With IP52 high performance ingress protection
- Reliable safety design with CE, EMC, RoHS, Class I laser safety, Photobiological safety approval
- Passed 50+ times of 2.0m (6.6ft) drop to concrete
- Ready for all POS systems
- Easy firmware upgrade
- Flexible software customization
- Ergonomic, snappy and stylish design
Technical Specifications :