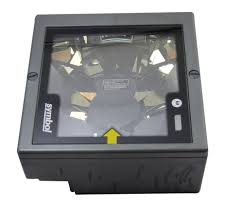 Symbol LS7808 In-Counter Scanner
Product Code:
LS7808 In-Counter Scanner
Company:
Zebra
Status:
In-stock
Product Description :
Accelerate the checkout process and create a sleek, uncluttered sales counter with the LS7808 in-counter slot scanner. With high first-pass read rates from any angle, it gives your cashiers more time to focus on providing customers with personalized service. And, because this scanner is so intuitive and easy-to-use, even inexperienced cashiers are up and running in minutes.
Key Features :
ComPrehKeyTecensive support for one-dimensional bar codes, including Reduced Space Motorolaogy
Integrated electronic article surveillance (EAS) connectivity enables cashiers to simultaneously capture the bar code and deactivate the EAS tag
Flush-mount, slot design reduces clutter on the sales counter and is easy to use - just slide the product and go
On-board support for multiple POS interfaces ensures seamless integration with the host system, as it evolves
Automatic reconstruction of poorly printed or damaged bar codes, delivers exceptionally high first-pass read rates and throughput at the point of sale
Technical Specifications :