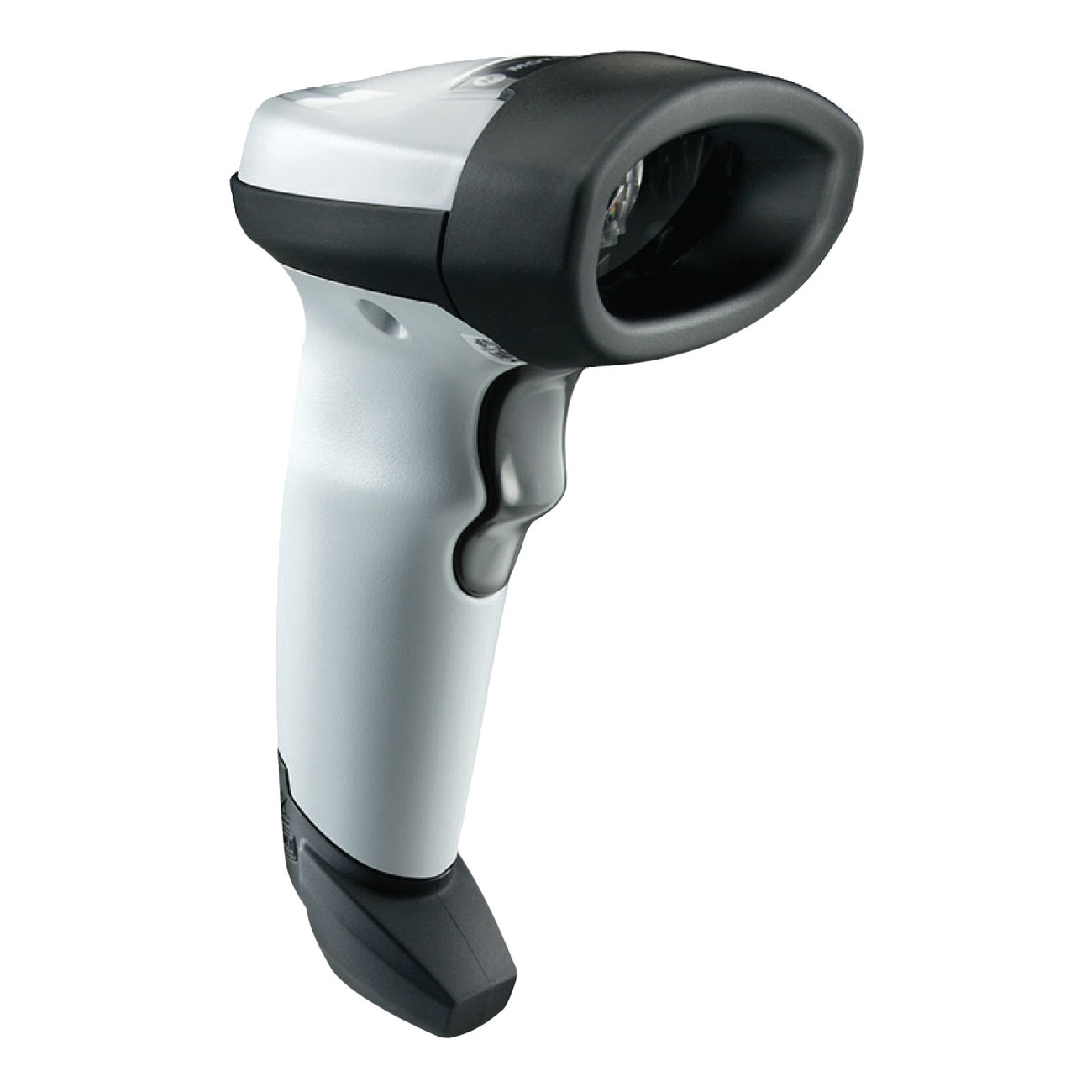 Zebra LI2208 Scanner
Product Code:
LI2208
Company:
zebra
Status:
call us 9717122688
Product Description :
Zebra LI2208 Scanner provides the same reliability and ergonomics of our most popular scanner, the LS2208, with enhanced features that let you scan more types of barcodes at a greater distance.
Key Features :
Many customers have laser technology that cannot read mobile barcodes. With the LI2208, customers can begin reading mobile and electronic barcodes right out of the box, without sacrificing scanning performance. A patented optical design achieves industry leading working range, and since bar codes can be captured at extreme angles, workers spend less time maneuvering the scanner for increased productivity.

LEVERAGES THE WILDLY SUCCESSFUL LS2208

The LS2208 is Zebra's most successful scanner of all time with millions of customers of all sizes choosing the scanner for its performance, excellent reliability and unparalleled ergonomic design. With the LI2208, your customers will enjoy the same ergonomic comfort and durability of the LS2208 (including the patented single circuit board design), while also benefiting from best-in-class linear technology.
Technical Specifications :
Zebra LI2208 Scanner SPECIFICATIONS
PHYSICAL CHARACTERISTICS
Dimensions
6.30 in. H x 2.64 in. W x 3.90 in. L
16 cm H x 6.7 cm W x 9.9 cm L
Weight
4.95 oz./140 grams
Voltage and Current
5VDC ± 10%
<165 mA scanning
<40 mA standby
<2.5 mA USB suspend
<4.0 mA low power mode (when enabled, RS232 and Keyboard Wedge only)
Power Source
Host power or external power supply
Color
Twilight Black; Nova White
Supported host interfaces
USB, RS232, Keyboard Wedge and IBM RS485
Keyboard Support
Supports over 90 international keyboards
PERFORMANCE CHARACTERISTICS
Skew Tolerance
±65°
Pitch Tolerance
±65°
Roll Tolerance
±45°
Scan Pattern
Single bright aiming line
Scan Angle
Horizontal 35°
Scan Speed
547 scans per second
Motion Tolerance
25 in./ 63.5 cm per second
Light Source
LED Class 1 device 617nm (amber)
Min. Print Contrast
15% MRD
UTILITIES AND MANAGEMENT
123Scan

2

, Scanner Management Services (SMS), Zebra Scanner SDK
DECODE RANGES (TYPICAL WORKING RANGES*)
3 mil
Minimum resolution
4 mil
4-10 in./10.2-25.4 cm
5 mil
3-13 in./7.6-33 cm
7.5 mil
1.5-19 in./ 3.8-48.3 cm
13 mil (100% UPC-A)
1-31 in./2.5-78.7 cm
20 mil
1-42 in./2.5-106.7 cm
26 mil (200% UPC-A)
3-55 in./7.6-140 cm
100 mil reflective
>20 ft./6 m
* The working ranges were tested under 30 ft.-cd of ambient illumination; ranges are calculated on Code 39 unless otherwise noted
USER ENVIRONMENT
Ambient Light Immunity
Max 108,000 lux
Operating Temp.
32° F to 122° F/ 0° C to 50° C
Storage Temperature
-40° F to 158° F/-40° C to 70° C
Humidity
5% to 95% RH, non-condensing
Drop Specification
Over 100 drops at 5 ft./1.5 m at room temperature; survives 6 ft./1.8 m drops to concrete
Tumble Testing
1,000 cycles (2000 drops) in 1/2 meter tumbler
Environmental Sealing
IP42
Bar Code Symbologies
UPC/EAN: UPC-A, UPC-E, UPC-E1, EAN-8/JAN 8, EAN-13/JAN 13, Bookland EAN, Bookland ISBN Format, UCC Coupon Extended Code, ISSN EAN Code 128 Including GS1-128, ISBT 128, ISBT Concatenation, Code 39 including Trioptic Code 39, Convert Code 39 to Code 32 (Italian Pharmacy Code), Code 39 Full ASCII Conversion Code 93 Code 11 Matrix 2 of 5 Interleaved 2 of 5 (ITF) Discrete 2 of 5 (DTF) Codabar (NW - 7) MSI Chinese 2 of 5 IATA Inverse 1-D (except all GS1 DataBars) GS1 DataBar including GS1 DataBar-14, GS1 DataBar Limited, GS1 DataBar Expanded