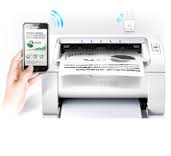 Samsung ML-2166W
Product Code:
MI2166WSP
Company:
Samsung
Status:
In-Stock.
Product Description :
Samsung ML 2166W Laser Printer has a combination of high performance and versatility so it is perfect for your professional printing requirements. It allows you to print straight from your mobile device with seamless wireless connectivity. Save space and hassle with the compact and multifunctional printer designed to deliver the standard in premium printer. The print management is very simple making it very convenient for your office work.
Key Features :
Release the full productivity of your mobile devices with MobilePrint, available for both Android and iOS users. Don't waste time switching devices or transferring files when you can print directly from the source. This application immediately connects your printer to a wide range of smartphones, mobile tablets and more. You can work smarter and faster by harnessing the power of advanced Samsung connectivity. – all within easy 3 steps, Install & Select & Print.
Experience streamlined wireless connectivity with Samsung Wi-Fi Direct devices. There's no need for a central access point with the latest Samsung technology – devices with Wi-Fi Direct functionality can all connect to each other directly and communicate quickly. These advanced connections are made remotely, with no complicated and time-consuming setup processes needed – just click and connect. Enjoy the latest in smart connectivity from Samsung and revolutionise your wireless communications.
Technical Specifications :
The ML-2166W's One Touch Wi-Fi Setting lets you connect quickly and easily. Simply select the WPS (WiFi Protected Set-up) button on the access point (router), press the WPS button on the printer and you're done. Normally, you would have to spend time creating a wireless network name and manually entering a security key or password on all the wireless devices. But the ultra-convenient One Touch Wi-Fi Setting automatically configures — and protects — your wireless network for you.
With the growing demand for more space efficient office equipment, the Samsung ML-2166W Laser Printer is a perfect choice. The compact 332 x 215 x 178mm sized printer that delivers the standard in premium printing. Small to medium businesses and home offices will find this printer ideal. And because it is so compact in design, it adds to its portability. So, save space and hassle with the Samsung ML-2166W Laser Printer and its contemporary compact design.