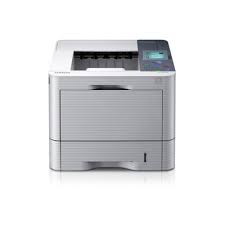 Samsung ML-4510ND
Product Code:
MI4510NDSLP
Company:
Samsung
Status:
In Stock
Product Description :
The ML-4510ND printer delivers professional-quality printing in an impressively
Key Features :
The ML-4510ND's flexible range of options allows you to print in traditional duplex or in even more creative ways, including a double-sided booklet format. This saves you time, costs and waste, making your print operation more cost-effective while reducing its impact on the environment. In addition, selecting the duplex options is made easier with our intuitive user interface.Boost your workday productivity with Samsung's easy-to-use ML-4510ND printer. Features such as anti-jam technology, 1 Gigabit Network and 600MHz Dual-core processor will ensure that your document workflow is smooth and always driving office productivity. Its user-friendly features such as the OP panel and one-touch convenience (eco button), the Easy Print Manager and Secure Printing are suited for any modern office environment. And with the heavy media handling capabilities (with full range of paper input / output options), the busier times won't seem so stressful. Truly, a printer designed for your office needs. Effortlessly upgrade with the simple and professional Samsung ML-4510ND printer.
Work better with Fast Speed printing performance
With Samsung Fast Printing, this model prints documents in a range of sizes and layouts at remarkable speed thanks to its superior dual-CPU parallel processing technology. This works 1.5 times faster than previous single-CPU devices, making it the ideal option for handling urgent jobs to a professional quality standard. Your business's productivity is sure to benefit from this reliable, hard-working printer, whatever the demands of your organisation's workflow. With its expandable memory option, you can also benefit from greater flexibility should you need to deal with more substantial documents.
Free your day with a reliable printing
Set your workday free from time-consuming and stress-causing printer blocks with Samsung's anti-jam technology. Utilising a retard roller, which provides a backward friction during the paper pickup process, your operation will see increases in productivity and even bigger reductions in work frustration. Common problems that often add to stress-levels, such as miss-feeding and multiple paper feeding from the cassette tray, will become things of the past. An impressive high monthly duty is one of the clear-cut and measurable benefits found with anti-jam technology, and will add to a more streamlined and reliable workflow. So, with Samsung anti-jam technology your printing operation can finally be hassle-free, efficient and reliable.
Technical Specifications :
The ML-4510ND printer delivers professional-quality printing in an impressively cost-effective manner. Its separate polymerized toner and drum is economical, reducing power consumption. A thin, uniform toner layer means that less toner is wasted, and the lower temperature required to operate saves energy, reducing your organization's overheads. Make a smart, economical choice for your business printing requirements with the ML-4510ND.
Streamline work with easy-to-use printers
Achieve brilliant printing results effortlessly with a single touch. The simple OP panel, which features a new compass dial and 2-line LCD display, provides a simple and easy way to take full control of your printing operation. Featuring a new one-touch convenience eco button, which is easily found on the front panel and acts as a default setting once turned on, you can now combine two pages into one document. This helps you cut-back on costs by reducing paper and toner use, and lessens your impact on the environment. The OP panel also simplifies your workflow, and with fewer buttons and unnecessary options to worry about, you can really produce amazing, hassle-free results
Being eco-friendly just got easier
Make hitting your environmental goals a whole lot easier with Samsung's new Eco Mode, which also includes a Results Simulator to check how well you are doing. The Eco Mode features a one touch Eco Button, which conveniently serves as your default setting once activated, and reduces paper consumption with Duplex printing, 2-up printing and a Toner Save setting. Thanks to the Results Simulator, you can really appreciate how much good work you are doing. The simulation shows levels of carbon dioxide emissions, electricity and paper usage. The Eco Mode is an easy and effective way of keeping track of your printer consumption – which is better for you and the planet.