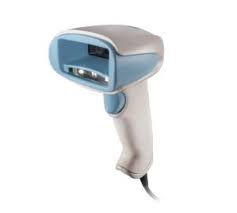 Mindware LG 100 Barcode Scanner
Product Code:
LG 100
Company:
Mindware
Status:
In Stock
Product Description :
Mindware LG 100 Scanner Mouse is a wired laser mouse with a built-in hand scanner. It's also much better than other hand scanners we've seen, which have insisted on painstakingly slow and even movements and often produce jagged images. The Scanner Mouse lets you sweep across an area of text or graphics at almost any pace, displaying a live on-screen preview of your scanned content as you go. We are a manufacture of Barcode scanner.
Key Features :
The LG 100 handheld scanner is designed for everyday use. It is equipped with advanced scanning and the latest sensing technology, enabling your team to scan all popular 1D and 2D barcodes with ease. It is omnidirectional, so it's not necessary to line the scanner up with the barcode for a good read, and the reading range and resolution are more than adequate for all uses in a commercial environment. For hands-free scanning, use the LG-100 with a stand and program it for a "Constant Active Signal." This enables continuous scanning without pressing the trigger, for fast efficient data collection or customer service.
Technical Specifications :
Reads most commonly used barcode symbologies and GS1 Databar. USB / RS232 / Keyboard Wedge interfaces built into one unit. User-replaceable, single cable interface to host . Complete data formatting and editing capabilities. Easy to program using bar codes.