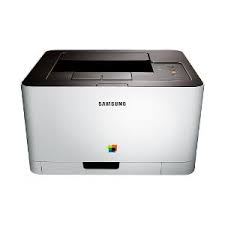 Samsung CLP-365
Product Code:
MIS365LP
Company:
Mindware India
Status:
In Stock
Product Description :
Mindware indian barcode corporation is offering Samsung Colour Laser Printer to improves the overall quality.
Key Features :
Enjoy quality printouts:- Samsung's unique ReCP (Rendering Engine for Clean Page) Technology improves the overall quality and vibrancy of your colour printing, ensuring every printout looks perfect. It automatically sharpens the focus of both graphics and text, while solid objects are overlapped to eliminate white gaps.
Polymerised toner:- Our newly developed polymerised toner has smaller and more uniform particles than conventional toner. Meaning, your printouts will have crisper lines and more vivid colours - helping avoid any paper curling. Also, its higher wax content improves the image gloss and enhances the durability preventing unwanted fading.
Ergonomic design:- Don\\\'t worry about this printer crowding your space.
Its beautiful and compact design makes it a pleasure to share a desk with.

* Small size Footprint
With a footprint of just 38.2 x 30.9cm the CLP-365 is one of the world\\\'s smallest colour laser printers.

* Ergonomic design
Its ergonomic design with ebony brown and ice grey colour creates a modern and elegant work environments.
Technical Specifications :
Easy to use
Designed for simple and intuitive operation the CLP-365 saves you precious time and effort.

* One Touch Eco Button
Just One push of the ECO button and you can save on toner, paper, and energy. Print multiple pages on one sheet, change colour to greyscale or skip blank pages.

* One Touch Print Screen Button
Print exactly what you see on the screen with just one click, saving time.

* One Touch WPS Button
Connect quickly and securely to your wireless network with the touch of a button, via the one-touch WPS (Wi-Fi Protected Setup).
Easy Colour Manager:- Create and use your own colour profiles with Samsung\\'s Easy Colour Manager. Match the exact colours of a company logo or simply give your print outs the individual look you want.
Print from all your mobile devices in colour easily, quickly and conveniently without the need for installing any print drivers.Samsung\\'s easy 3 step mobile print - install application, select device & print file.