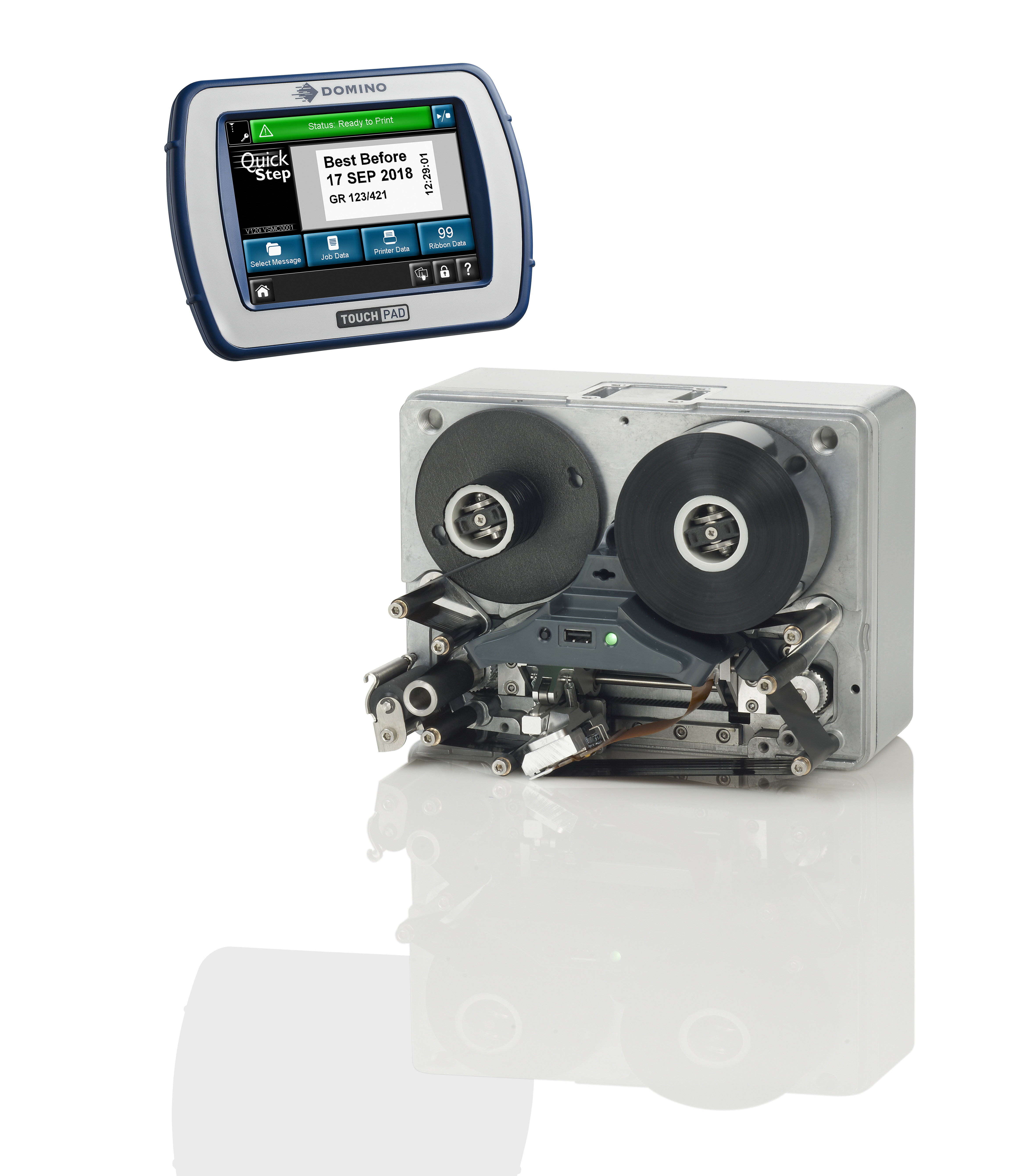 Domino V120i
Product Code:
MIDV120IP
Company:
Domino
Status:
call us 9717122688
Product Description :
IBC's provide you Domino's i-Tech ribbon drive is at the heart of the V120i
Key Features :
Compared to traditional contact coders, digital thermal transfer coding offers superior print quality, profitability and lower running costs. Our revolutionary new i-Tech ribbon drive uses up to 60% less ribbon compared to competitive coders - without sacrificing print quality.
Combined with easy installation, versatility and reliable performance, the global support from Domino makes V120i the perfect choice for both manufacturers and packaging Machinery OEMs.
Being digital, V120i can print a range of text, barcodes and images in 300dpi resolution over a wide range of production speeds. Code selection is intuitive and instantaneous via our class leading user interface, Quickstep, which offers a WYSIWYG print preview thus eliminating down time and errors related to coding changeovers. Being small and compact, it is simple to install into existing coding spaces.
Technical Specifications :
Domino\\\\\\'s i-Tech ribbon drive is at the heart of the V120i & keeps it running with minimal consumable use and intervention. The drive offers 4 ribbons save setting including \\\\\\'Economy Mode\\\\\\' which allows you to use up to 60% less ribbon per print - without affecting print quality. Down time and intervention caused by ribbon break is virtually eliminated by the unique dancing arms which constantly maintain ribbon tension. Additionally, the system does not require compressed air, further improving reliability and reducing running costs.