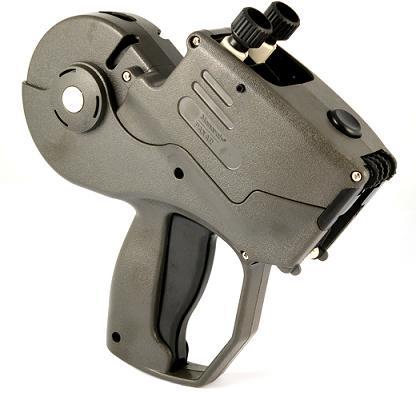 Monarch 1136
Product Code:
MI1136HL
Company:
Monarch
Status:
In-Stock.
Product Description :
The ergonomic design of the 1136 feels comfortable in your hand. It is fast and easy to load labels and even faster and easier to snap in a new ink roller.
Key Features :
This Two-Line Handheld Labeler is one of the fastest, most efficient labelers on the market. The second line of printing means increased efficiency for you. Use it for comparison pricing, date and time coding, product identification or coding or inventory tracking and much more.
Easy loader range
Prints up to 16 characters in 2 lines
Fast trouble shooting with an open view design
Makes labeling simple, fast and hassle-free
Large label size for bold print & promotions
Molded of ABS plastic – toughest in the industry
Numeric, Alpha, Month, Year, Weights, Currency print bands
Label size: 20mm x 16mm
Label per roll: 14,000 pcs or 21,000pcs
Labels per case: 112,000pcs (8 rolls) or 168,000pcs (8 rolls)
Each label roll includes ink roller
Plain or custom labels
Technical Specifications :