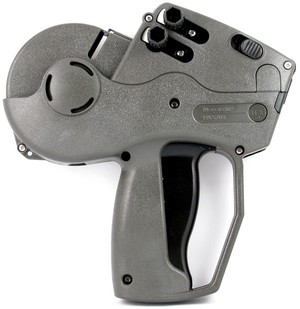 Monarch Crown Series 1136 Labeler
Product Code:
Company:
Monarch
Status:
call 9717122688
Product Description :
Monarch 1136 Labeler: Features 16 positions, allowing ample character space for monitoring and controlling inventory at a glance on the sales floor, including slow-moving or expiring inventory. Print months, years, units, SKUs and alpha codes only you can decipher.
Key Features :
EASY-TO-READ LABELS IMPROVE INVENTORY ACCURACY Print is clear and concise. Both your customers and your associates can easily read the prices, helping to speed customers through the checkout line with increased accuracy. JUST CLICK AND STICK Load your labels, dial up the product price, squeeze the trigger and apply. DEPENDABLE Tested and shown to withstand multiple impacts when dropped to the floor.
*All Monarch Labelers have a one-year written warranty
Technical Specifications :