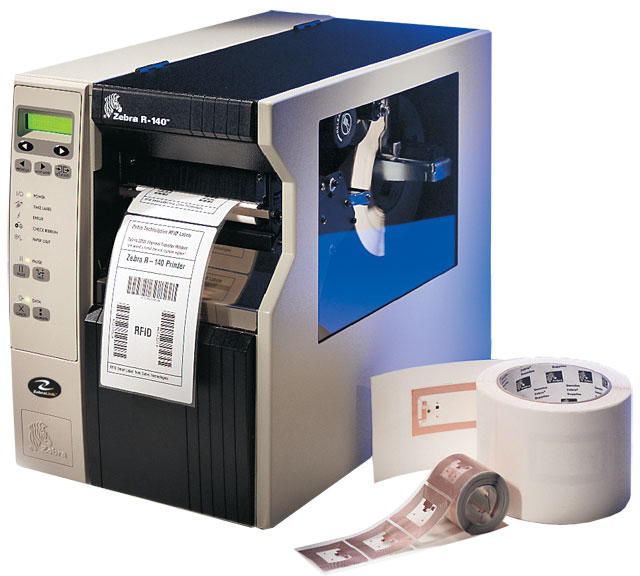 RFID Barcode Printer
Product Code:
IBCRFP
Company:
Printronix
Status:
call us 9717122688
Product Description :
RFID Barcode Printer The SL4M™ is the price-performance leader of the Printronix used to print the RFID labels with high perfomance and good printing quality.This printer is mostly used in the industrial and the commercial applications.
Key Features :
The SL4M™ is the price-performance leader of the Printronix SmartLine™ series of RFID printers for industrial and commercial applications. This cost-effective UHF RFID smart label printer encoder is perfect for businesses seeking the most economical solution for developing an RFID enabled supply chain. Based on the Printronix reputation for reliability, durability, and dependability, the SL4M uses the same MP2™ encoding technology and PSA3™ advanced electronic architecture found in the high performance SL5000r™ printer including remote printer management and control, five different Printer Protocol Interpreters for seamless installation into other printer brand environments. The user friendly graphical interface offers a unique icon menu driven navigation system for easy configuration and installation. It builds upon the Printronix leadership and established RFID ecosystem to support manufacturers,
retailers and government agencies seeking to improve their supply chain management with RFID technology.
Technical Specifications :
A favorite among major retailers and consumer packaged goods companies, the SL4M's patented MP2 technology consistently provides encoding rates that exceed UHF RFID industry expectations. The EPCglobal Gen 2 Certified Hardware encoder insures that it works in a predictable and reliable manner for the best RFID enterprise solution. The SL4M stands ready for RFID global implementation with the widest breadth of Class 1 Gen 2 UHF tag support for a midrange printer. The SL4M MP2 encoding technology avoids confusion and eliminates cost, offering consistent tag support with the entire SmartLine family.