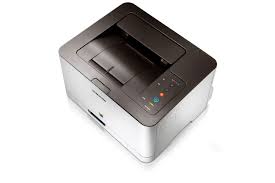 Samsung CLP-365W
Product Code:
MIS365WSLP
Company:
Samsung
Status:
In Stock
Product Description :
Mindware India is offering improve the overall quality by Samsung Color Laser Printer
Key Features :
Samsung's unique ReCP (Rendering Engine for Clean Page) Technology improves the overall quality and vibrancy of your colour printing, ensuring every printout looks perfect. It automatically sharpens the focus of both graphics and text, while solid objects are overlapped to eliminate white gaps.
Technical Specifications :
Brilliant colour quality for your documents
The CLP-365W helps you print anything in brilliant quality that meets even the highest expectations.Its 600x600 dpi can be enhanced to an impressive 2,400x600 dpi by varying the dots size and the position of the dot itself. This means you can print more detail and have smoother and sharper images.

Ergonomic design

Don't worry about this printer crowding your space. Its beautiful and compact design makes it a pleasure to share a desk with. With a footprint of just 38.2 x 30.9cm the CLP-365W is one of the world's smallest colour laser printers. Its ergonomic design with ebony brown and ice grey colour creates a modern and elegant work environments.

Easy to use

Designed for simple and intuitive operation the CLP-365W saves you precious time and effort. Just One push of the ECO button and you can save on toner, paper, and energy. Print multiple pages on one sheet, change colour to greyscale or skip blank pages. Print exactly what you see on the screen with just one click, saving time. Connect quickly and securely to your wireless network with the touch of a button, via the one-touch WPS(Wi-Fi Protected Setup).