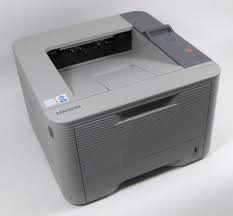 Samsung ML-3710ND
Product Code:
MI3710NDSLP
Company:
Samsung
Status:
In Stock
Product Description :
Samsung ML-3710ND printer, which was awarded the BLI Certificate of Reliability
Key Features :
Take the hassle out of your work day with the easy-to-use Samsung ML-3710ND printer, which was awarded the BLI Certificate of Reliability after two months of intense durability testing. This compact monochrome laser printer delivers amazing printing speeds and reliable workflow, and is perfect for small work group environments (as highly recommended by the BLI). Features such as anti-jam technology, a 600MHz Dual-core CPU, expandable memory and a huge Gigabit Network have been introduced to achieve a superior print performance. Common print problems, such as paper jams, long print queues, and slow overall performance, will no longer add to work stress-levels. Ultimately, this is a printer you can rely on. And with heavy media compatibility and high yield toner, you can be sure that this printer will stand the test of time and also cut costs along the way. This compact printer certainly packs plenty of value and is ready to shine at work.
Work better with Fast Speed printing performance
With Samsung Fast Printing, this model prints documents in a range of sizes and layouts at remarkable speed thanks to its superior dual-CPU parallel processing technology. This works 1.5 times faster than previous single-CPU devices, making it the ideal option for handling urgent jobs to a professional quality standard. Your business's productivity is sure to benefit from this reliable, hard-working printer, whatever the demands of your organisation's workflow. With its expandable memory option, you can also benefit from greater flexibility should you need to deal with more substantial documents.
Boost productivity with longer lasting toner
Tailor your business operation to match your needs, and enjoy high-quality, economical printing . With Extra high yield toner cartridges, which can print up to 10,000 pages, handling large company documents and publications is not a problem. The level of yield is up to (with three choices available): Standard yield toner cartridges (average 2,000 standard pages), High yield toner cartridges (average 5,000 standard pages), and Extra high yield toner cartridges (average 10,000 standard pages). Ultimately, cutting overheads is easily achieved by the reduction in cost-per-page printing and through fewer toner cartridge replacements.
Technical Specifications :
The ML-3710ND's flexible range of options allows you to print in traditional duplex or in even more creative ways, including a double-sided booklet format. This saves you time, costs and waste, making your print operation more cost-effective while reducing its impact on the environment. In addition, selecting the duplex options is made easier with our intuitive user interface. From everyday documents to important presentations, you always need to give your printing the handling it deserves. If you want to impress with not only high-quality results but also with the professional manner in which you complete the task, then your printer will need heavy media handling. When you combine the Main Tray (supports 163gsm), the Optional Tray (supports 163gsm*), and then the Multi-purpose Tray (supports 220gsm), your printing operation will easily handle even the heaviest of jobs. From specialty paper and thick stock to envelopes and cards…your printing will be trouble-free, cost-effective and a pure breeze. Achieve brilliant printing results effortlessly with a single touch. The simple OP panel, which features a new compass dial and 2-line LCD display, provides a simple and easy way to take full control of your printing operation. Featuring a new one-touch convenience eco button, which is easily found on the front panel and acts as a default setting once turned on, you can now combine two pages into one document. This helps you cut-back on costs by reducing paper and toner use, and lessens your impact on the environment. The OP panel also simplifies your workflow, and with fewer buttons and unnecessary options to worry about, you can really produce amazing, hassle-free results.