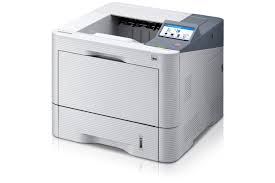 Samsung ML-5010ND
Product Code:
MI5010NDSLP
Company:
Samsung
Status:
In Stock
Product Description :
The Samsung ML-5010ND printer will continue to deliver the best copy at a budget
Key Features :
The new Samsung ML-5010ND printer can work flat out at a mere 54 decibels, an office-friendly volume you won't be hearing our competitors shout about. With a standby volume of 30dBA, it signals an end to colleagues having to scream to be heard, even before their printing has begun. Doors can stay open along corridors as the ML-5010ND outperforms the other leading printers copy after copy.Boost your workday productivity with Samsung's easy-to-use ML-5010ND printer. Features such as anti-jam technology, 1 Gigabit Network and 600MHz Dual-core processor will ensure that your document workflow is smooth and always driving office productivity. Its user-friendly features such as the OP panel and one-touch convenience (eco button), the Easy Print Manager and Secure Printing are suited for any modern office environment. And with the heavy media handling capabilities (with full range of paper input/output options), the busier times won't seem so stressful. Truly, a printer designed for your office needs. Effortlessly upgrade with the simple and professional Samsung ML-5010ND printer.
Technical Specifications :
Work better with Fast Speed printing performance
Print documents (small or large) quickly thanks to Samsung's Fast Speed printing. Perfect for getting important work documents printed with high quality and zero fuss, the faster printing speeds will also help boost office productivity and enhance workflows. It features a fast 'First Page Out Time' of 7 seconds from Ready, which is the fastest print speed amongst competing printers. A reliable and superior printer like this will quickly become a must-have business tool - you'll wonder how your business ever functioned without one.
Meet work demands easily with heavier media handling
From everyday documents to important presentations, you always need to give your printing the handling it deserves. If you want to impress with not only high-quality results but also with the professional manner in which you complete the task, then your printer will need heavy media handling. When you combine the Main Tray (supports 163sm), and the Multi-purpose Tray(supports 220gsm*), your printing operation will easily handle even the heaviest of jobs. From specialty paper and thick stock to envelopes, which no longer requires its own special feeder and now feeds through the Main Tray…your printing will be trouble-free, cost-effective and a pure breeze. *Grams per square metre.
Run a professional operation with a full range of options
With a full range of options for high volume printing, your Samsung printer is ready to make very light work of heavier jobs. Utilising a massive input capacity of 2,700 sheets of paper, four additional loading trays for extra support, preparing for those bigger print-runs is all too easy. And thanks to a finisher and 4 bin mailbox option, you can be sure that your work will be delivered safely and looking utterly professional. So, if printing is an important part of your job, then trust Samsung's full range of print options to get it done right.