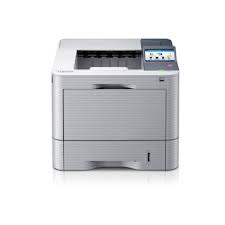 Samsung ML-5015ND
Product Code:
MI5015NDSLP
Company:
Samsung
Status:
In Stock
Product Description :
The new Samsung ML-5015ND printer can work flat out at a mere 54 decibels
Key Features :
Boost your workday productivity with Samsung's easy-to-use ML-5015ND printer. Features such as anti-jam technology, 1 Gigabit Network and 600MHz Dual-core processor will ensure that your document workflow is smooth and always driving office productivity. Its user-friendly features such as the 4.3" colour touch screen and one-touch convenience (eco button), the Easy Print Manager and Secure Printing are suited for any modern office environment. And with the heavy media handling capabilities (with full range of paper input / output options), the busier times won't seem so stressful. Truly, a printer designed for your office needs. Effortlessly upgrade with the simple and professional Samsung ML-5015ND printer.Bring your office into the 21st century with a printer that is beneficial to both business and the environment. Making life easier is the 4.3" colour touch screen. It provides an easy-to-use interface and ensures that professional printing doesn't need to be complicated. The ML-5015ND printer also features an innovative eco-button. This automatically reduces paper and toner use, which helps minimise operational costs and, just as important, the impact on the environment.
From a company that knows its business, the new Samsung ML-5015ND printer can work flat out at a mere 54 decibels, an office-friendly volume you won't be hearing our competitors shout about. With a standby volume of 30dBA, it signals an end to colleagues having to scream to be heard, even before their printing has begun. Doors can stay open along corridors as the ML-5015ND outperforms the other leading printers copy after copy.
Technical Specifications :
Whether your office is big or small, the Samsung ML-5015ND printer will continue to deliver the best copy at a budget price. Save on money due to the separated toner and drum. Also, utilising a polymerised toner, the Samsung ML-5015ND printer lowers power consumption; its thin and uniform toner layer wastes less toner while operating with a lower fusing temperature and thus requires less power. So, the Samsung ML-5015ND printer delivers the perfect combination of professional printing that also saves you money, which is very business smart.
Productivity
Push productivity levels with a Samsung printer. Tailored to meet modern needs, Samsung printers enhance performance with fast, flexible and durable printing.
Print documents (small or large) quickly thanks to Samsung's Fast Speed printing. Perfect for getting important work documents printed with high quality and zero fuss, the faster printing speeds will also help boost office productivity and enhance workflows. It features a fast 'First Page Out Time' of 7 seconds from Ready, which is the fastest print speed amongst competing printers. A reliable and superior printer like this will quickly become a must-have business tool - you'll wonder how your business ever functioned without one.
Solution & Software
Optimize your printing with Samsung's latest Solution & Software applications. They will help streamline your print operation while also providing added security. Important documents can easily end up in the wrong hands, especially when work printers are shared among many users. With Secure Printing you can now keep your documents safe from prying eyes using a pin code, which prevents your documents from being printed until it has been entered. Once you have sent the job to the printer, you simply go to the printer, scroll down the user interface to find your particular file, and then authorise the print by entering in the pin code. This is a simple and effective way of keeping tight control over the circulation of important documents, while also minimising unnecessary printing.