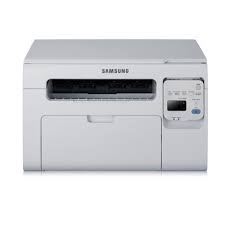 SAMSUNG SCX-3401
Product Code:
MI3401SLP
Company:
Samsung
Status:
In Stock
Product Description :
The SCX-3401's Print Screen button – conveniently located on the printer control panel
Key Features :
You can save on printing expenses when you quickly switch to Eco Mode and conserve toner, paper and energy. There's no need to waste time changing settings or altering your documents with this useful feature, as one touch is all you need to configure your printer to deliver the most economical results. Enjoy cost-optimized results every time you print thanks to Samsung's Easy-Eco Driver. With this useful software, you'll be able to accurately preview your document before printing and adjust quality, color and other settings to meet your precise requirements and budget, as well as removing unnecessary text, images and other elements. You can even monitor savings, including paper, toner, energy and overall cost. Say goodbye to wasted printouts and discover more economically-efficient printing.

Simple and efficient printer management made easy
Discover simplified print management with Easy Printer Manager. This integrated EPM software allows you to quickly set up your device and monitor status using only simple-to-use software. Never worry about unexpectedly running out of toner again, as toner ordering, device discovery, application linking and other functions are all easily accessible with our Easy Printer Manager. The SCX-3401's Print Screen button – conveniently located on the printer control panel – lets you print the contents from your screen, quickly and easily, even when you're away from your desk. Just one touch is all that it takes. With one click, there's no more extra editing or cropping of unwanted content-clutter from original WebPages or documents. If a single page is what you want, it's what you'll get. One simple press of a button prints your screen, as it appears on your monitor. Hold the button for more than two seconds and the SCX-3401 prints the last object that you activated on your monitor. Now you can print anything, anytime.
Technical Specifications :
If you need to make an impression, nothing shows professionalism like the stunning 1200 x 1200dpi clarity produced by the Samsung SCX-3401 Laser Printer. High resolution printing of this caliber ensures that important print-outs, like work presentations and reports, are sharp and impressive. So, give your operation every chance of making a good impression with high resolution printing. With 3-in-1 versatility, the Samsung SCX-3401 printer streamlines workflow and ensures that the office print operation is working as efficient as possible. With print, copy and scan functionality, the SCX-3401 offers flexibility and lets you work with less barriers. A host of innovative features like ID Copy, N-up copy, Scan-to-email and the convenient PC fax functionality ensure that your workforce has the necessary functionality needed to thrive in the modern world of business. With the growing demand for more space efficient office equipment, the Samsung SCX-3401 Laser Printer is a perfect choice. This compact multifunction printer delivers the standard in premium printing service without the excess of unwanted size. Small to medium businesses and home offices will find this printer ideal. And because it is so compact in design, it adds to its portability. So, save space and hassle with the Samsung SCX-3401 Laser Printer and its contemporary compact design.