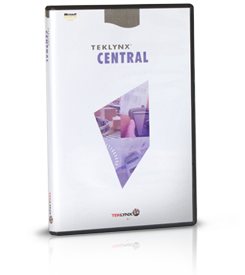 TEKLYNX CENTRAL
Product Code:
TCLBS
Company:
Teklynx
Status:
call us 9717122688
Product Description :
TEKLYNX CENTRAL is the one complete solution for all kind of softwares such as label designing, printing and the inventory tracking. It has reporting options through which document history and the activity logs can be checked.
Key Features :
TEKLYNX CENTRAL combines the proven technology of TEKLYNX label design, printing, and inventory tracking software into a single solution that supports your manufacturing environment. TEKLYNX CENTRAL is a single integrated inventory management software system designed specifically to help you meet industry specifications.
Technical Specifications :
A label designer that can pull information from your existing inventory management systems. A label approval module that offers up to three tiers of authorization. An automated network printing module that can manage hundreds of printers in multiple locations from a single server. Custom reporting options that provide complete document history and activity logs. A browser-based user interface for label selection and printing.